PUBG UC Top Up BD
Every PUBG Mobile player's life, PUBG UC top-up opens the door to a world of in-game opportunities. UC (Unknown Cash) is your key to unlocking the extraordinary on the battlefield, where survival and success depend on your equipment, gear, and tactics. This tutorial examines PUBG UC top-up in detail, illuminating how to improve your game play experience in the most well-known battle royale game in the world.
Methods for PUBG UC Top Up in Bangladesh
There are various ways to top up PUBG UC (Unknown Cash) in Bangladesh to improve your PUBG Mobile experience, including:
bKash: In Bangladesh, bKash is a popular mobile finance service. Many online businesses and gaming stores provide bKash-based PUBG UC top-up solutions. Players can easily and securely buy UC by connecting their bKash accounts to these services.
Nagad: Nagad is a more well-liked mobile finance service in Bangladesh. Similar to bKash, gamers may purchase PUBG Mobile UC with Nagad from a variety of online retailers and game stores.
Rockеt: Dutch-Bangla Bank's mobile banking application, Rockеt, allows for the purchase of PUBG UC top-ups. On supported platforms, players can purchase UC using their Rocket accounts.
Onlinе Retailers: In Bangladesh, there are many online shops and gaming stores that provide PUBG UC top-up services. Players can go to these websites and purchase UC using a variety of payment methods, such as bKash, Nagad, and Rocket.
In-Gamе Purchases: PUBG Mobile frequently offers the option to make in-game UC purchases. By connecting their preferred payment method, such as bKash and others, players can directly purchase UC within the game.
Gift Cards: Some platforms might also sell UC gift cards for PUBG Mobile, which players can buy and use to exchange for UC in the game.
Promotions and Events: From time to time, PUBG Mobile may run promotions or events that reward extra UC to players that top off their accounts during a particular window. Keep a watch out for such possibilities via in-game announcements.
To secure their gaming accounts and financial information, players should always make sure they are making UC transactions through reliable and legitimate channels. Additionally, the fact that UC comes in a variety of denominations allows gamers to select the amount that best meets their requirements and financial situation.
Step-by-Step Guide on How to Buy UC on PUBG Mobile
To purchase UC (Unknown Cash) in PUBG Mobile, adhere to the steps below:
Launch the PUBG Mobile app on your device to access PUBG Mobile.

Go to the in-game store, which is typically shown by a shopping cart icon, to get to UC Purchase.

Pick your UC amount: Decide how much UC you wish to buy. Different denominations are available on PUBG Mobile.
Choose a payment option: Decide which payment option you like. Typically, you can pay through the Apple App Store, Google Play Store, or another method.

Finish the payment: Continue with the payment process to confirm your purchase. This could entail verifying the transaction and providing payment information.

How to get UC: UC will be applied to your PUBG Mobile account following a successful payment.
To prevent fraud or scams, you must be sure to use authorized payment methods and buy UC from reputable vendors. Additionally, be wary of any unauthorized websites or independent vendors selling UC, as they might not be reliable. When purchasing UC in PUBG Mobile, put account and financial information protection first.
Benefits of the PUBG Mobile UC Top Up
Topping up PUBG UC (Unknown Cash) in PUBG Mobile offers several benefits:
Unlock premium items.
Character, weapon, and vehicle skins, as well as other special in-game items, are accessible to users through UC. These goods can give you a tactical advantage in battles in addition to improving the appearance of your character and weaponry.
Level Up
Players can level up their characters and accounts more quickly thanks to UC. Access to more difficult gameplay elements and obstacles may result from this.
Customization
By purchasing distinct clothing, weapon skins, and other cosmetic things with UC, you may tailor your gaming experience and make your character and gameplay stand out.
Access to Premium Passes
 The Royal Pass and Elitе Pass, which provide unique awards, quests, and bonuses, can be purchased using UC. These passes provide useful in-game stuff and improve your PUBG mobile experience.
Faster Progression
UC can be used to earn bonus points and еxpеriеncе bonusеs, accеlеrating your gaming program.
Enhanced Gameplay
You can play more dynamically and enjoyably by utilizing UC to unlock things and features.
How to Transfer UC in PUBG Mobile
It is not a direct in-game feature in PUBG Mobile to provide other players with UC (Unknown Cash). However, there are a few methods by which you can directly send UC to your friends or other players:
Using your payment information, buy UC from the in-game store and give it to your friends. By choosing the amount of UC you wish to send and entering your friend's PUBG mobile ID, you can accomplish this.

Outside of the game, some third-party providers might provide UC giving services. When using these services, exercise caution and make sure they are legal to prevent any problems.

Using UC, you can give your friends clothing, in-game stuff, or Royal Passes. You can buy these products from the in-game shop and send them to your friends.

An email with the subject line "Royal Pass Requist" might once in a while come from a buddy you've made in the game. If you grant them this requirement, you can send them UC or other in-game resources.
Do not forget to use caution when transfеrring funds through UC to prevent fraud or unauthorizеd ways. It's crucial to communicate through official channels and to keep private information private.
PUBG Elite Pass Top Up in Bangladesh
You can do the following in Bangladesh to top up your PUBG Elite Pass:
Visit a reputable retailer.

Determine your UC denomination.

your player ID, please.

Select a payment option, such as bKash.

Your account will be created with UC after you complete the transaction.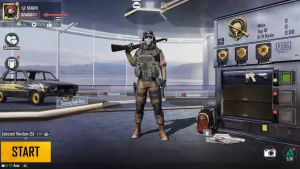 PUBG Royal Pass Top Up in Bangladesh
To top up your PUBG Royal Pass in Bangladesh:
Visit a reputable retailer.

Select the UC denomination that you want.

your player ID, please.

Choose a payment option, such as bKash.

Finish the transaction.

To ensure a secure transaction, only work with approved resellers.
Troubleshooting Common Issues with UC Top Up
Take into account these typical troubleshooting techniques if you experience problems when trying to top up your PUBG UC:
Check Payment Method: Verify that the funds are available on your payment method, such as a credit card or bKash, and that it is operational.
Internet Connection: Internet stability is essential. To avoid transaction failures, make sure your connection is stable and pleasant.
Update PUBG Mobile: Payment problems could be caused by outdated game versions. Get the most recent version of PUBG Mobile from your app store.
Clear Cache: Cache files may occasionally lead to payment issues. In your PUBG Mobile settings, clear the cache.
Double-check player ID: Make sure you entered your player ID accurately. Any errors could prevent UC from being distributed.
Contact Customer Support: For help, get in touch with PUBG Mobile's customer care if your transaction fails or UC isn't created. Give them the transaction information.
Authorized Resellers: Use licensed resellers to buy UC. To avoid scams, stay away from unofficial merchants and third-party websites.
Payment Limits: There are daily or transactional limits for some payment options. Make sure you haven't gone over these restrictions.
Payment Verification: Some forms of payment require further validation. Steps for verification can be found in your email or SMS.
Device Compatibility: Check to see if your device and the payment method you're using are compatible.
You can solve typical problems and have a smooth UC top-up experience in PUBG Mobile by following these methods.
Safety and Security Considerations for UC Top Up
The UC (Unknown Cash) top-up process for PUBG Mobile must be secure and safe. Make use of authorized channels, safe payment options, and two-factor authentication. Use strong passwords, stay up-to-date with your gadgets, be wary of phishing efforts, and only play on secure networks. To safeguard your account and personal information, keep an eye on account activity and be educated about gaming frauds.
Conclusion
Being on top of the competition is crucial in the fast-paced world of PUBG Mobile. You can gain the advantage you need to rule the battlefield with a PUBG UC top-up. You may make sure that your UC top-up experience runs smoothly by being aware of the procedures, advantages, and safety precautions. In order to become a PUBG Mobile Legend, go ahead and stock up on UC. Then, march onto the battlefield with assurance. I wish you success and many successes.