Mobile Legends Diamond Top Up
Gamming Bazaar is one of the best diamond top up site where you can top up Mobile Legends Diamonds. The process is safe, easy, and secure, and it does not require any login details. You simply enter your User ID and Server ID and select the diamond denomination you want to top up. We provide a variety of options to choose from and have a focus on providing cheap and reliable services for top up mobile legends Diamond.
How to top up diamonds in Mobile Legends in Bangladesh?
To Buy Mobile Legends Diamonds, you can follow these steps:
Open the Mobile Legends app.

On the main menu, click on the "Diamond" icon.

Select the quantity of diamonds you want to buy.

Choose the payment method you prefer.

Follow Payment Getaway instructions to complete the payment process.

Once the transaction is complete, the Diamonds will be credited to your account.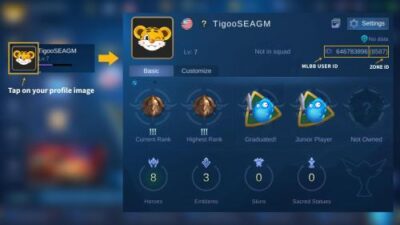 Please note that the exact steps may vary depending on your device and the platform you use to purchase the Diamonds. Additionally, there may be different payment methods available based on your location
Mobile legends weekly pass Diamonds
In Mobile Legends, the Weekly Pass Diamonds is a subscription feature that allows players to receive a certain number of Diamonds every day for a week. With this pass, you can enjoy a stream of Diamonds over a set timeframe, which can be used to purchase various in-game items, skins, heroes, and other exclusive content.
The Weekly Pass Diamonds subscription typically costs 220 Tk. By subscribing to the pass, you will receive a specific amount of Diamonds every day for seven days.
What is Mobile Legends Bang Bang?
In Mobile Legends: Bang Bang, players are tasked with destroying the enemy's base while defending their own. The game is known for its fast-paced gameplay, strategic depth, and competitive nature. It offers various modes such as Classic, Ranked, and Brawl, allowing players to experience different gameplay styles.
The game uses a free-to-play model and generates revenue from in-game purchases like characters, skins, and other cosmetic items. It is available for both iOS and Android devices, allowing players to join the battle and engage in intense MOBA action on the go[4][5].
Mobile Legends: Bang Bang has gained popularity worldwide,  It is widely recognized as one of the leading mobile MOBA games, providing players with the opportunity to showcase their skills, work together as a team, and compete in thrilling battles.
Sending Gifts to Friends in Mobile Legends:
Select Your Gift: Begin by choosing the perfect gift you'd like to send to your friend. For example, you might opt for diamonds or other in-game items.
Recipient's User ID: Input your friend's user ID to ensure the gift reaches the right person.
Choose the Gift Type: Select the specific recharge amount or membership that you want to gift. Tailor it to your friend's preferences and needs.
Payment Method: Pick the payment method that's most convenient for you. Mobile Legends provides various options to make the process easy.
Complete the Transaction: Click the 'Buy Now' button to finalize the transaction. Your gift will be swiftly delivered to your friend's account, bringing joy to their Mobile Legends experience.
Important Information For Mobile Legends Diamond:
Here is some important information regarding Mobile Legends Diamonds:
 Currency: Diamonds are the premium currency in Mobile Legends. They are used to purchase various in-game items, including heroes, skins, emotes, and other cosmetic upgrades.

In-Game Store: Diamonds can be used in the in-game store to buy heroes, skins, and other cosmetic items. Some exclusive items may only be available for purchase with Diamonds.

Top-Up Options: Mobile Legends offers different top-up options for players to purchase Diamonds. These options vary in price and the amount of Diamonds they provide. Players can choose the top-up option that suits their needs.

Official Platforms: To ensure the authenticity of your Diamond transactions, it is advisable to purchase Diamonds from the official platforms supported by Moonton, such as the in-game store or approved resellers.
Mobile legends diamond shop in Bangladesh
One of the best websites in Bangladesh gammingbazaar. You can buy Mobile Legends diamonds from us. we offered you cheap and fast delivery. 24/7 support. 100% trusted.
How to Buy mobile diamonds in Bangladesh?
One of the best websites for buying MLBB diamonds in Bangladesh is Gamming Bazaar. We offer a variety of payment methods, fast delivery, and competitive prices.
Topping up mobile legends diamond in Bangladesh is a popular way for players to purchase in-game items and currency. It's an easy way to get extra content and can help players progress their game faster. Players can purchase more heroes, skins, diamonds, and other in-game items with their top-up purchases. Bangladesh is a developing country and the cost of mobile legends diamond is relatively cheaper compared to other countries. This makes it more attractive for Bangladeshi players to top up their mobile legends diamond.
Why Buy Mobile Legends  Diamonds From US?
We are the best online reseller for top up  MLBB Diamonds. We also offer various denominations in our store depending on your gaming needs. Apart from that, we also provide you multiple payment options. We provide 24/7 customer support and cheapest & Fast delivery.